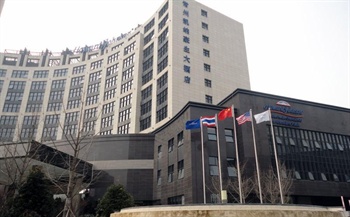 The Howard Johnson Kaina Plaza Changzhou (Changzhou Kaina Haosheng Dajiudian) is located in the downtown area and within easy reach of the Changzhou Railway Station.
Rooms in this hotel are completed with ranging of amenities including mini bars, safes and free internet access.
Diners may enjoy Western and Japanese dishes at the on-site dining outlets. The Chinese restaurant serves Sichuan, Huaiyang and Cantonese foods. Private dining rooms are also provided on the premises.
When it comes time to unwind, guests can take refreshing dip at the swimming pool, make full use of fitness facilities, or enjoy drinks at the bar.